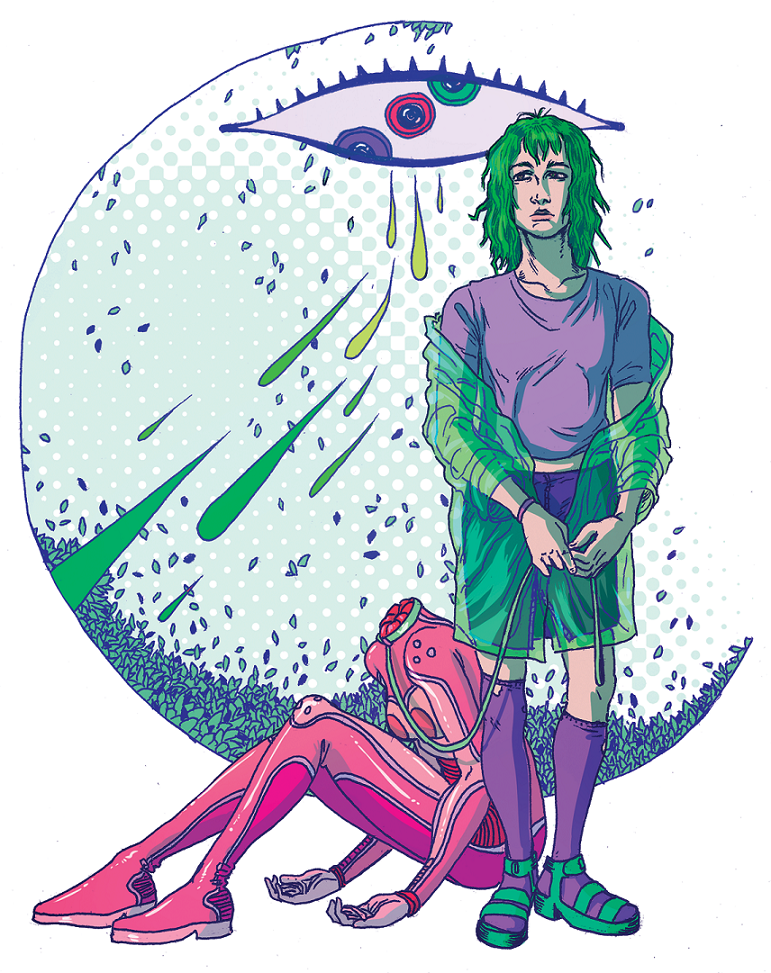 PSYCHO NYMPH EXILE
A post-anime sapphic gurowave trauma-romance.

A multimedia survival kit for another dimension.

A terrible disease afflicts a disgraced biomech pilot and an ex-magical girl.
Contents
PSYCHO NYMPH EXILE (print)
PSYCHO NYMPH EXILE (ebook)
Sticky Eyes (stickers)
Probiotic River Therapy (CG-poem)
Girlbeam (hyper-poem)
Girlshard Portal (unlock vignettes with keywords from the book)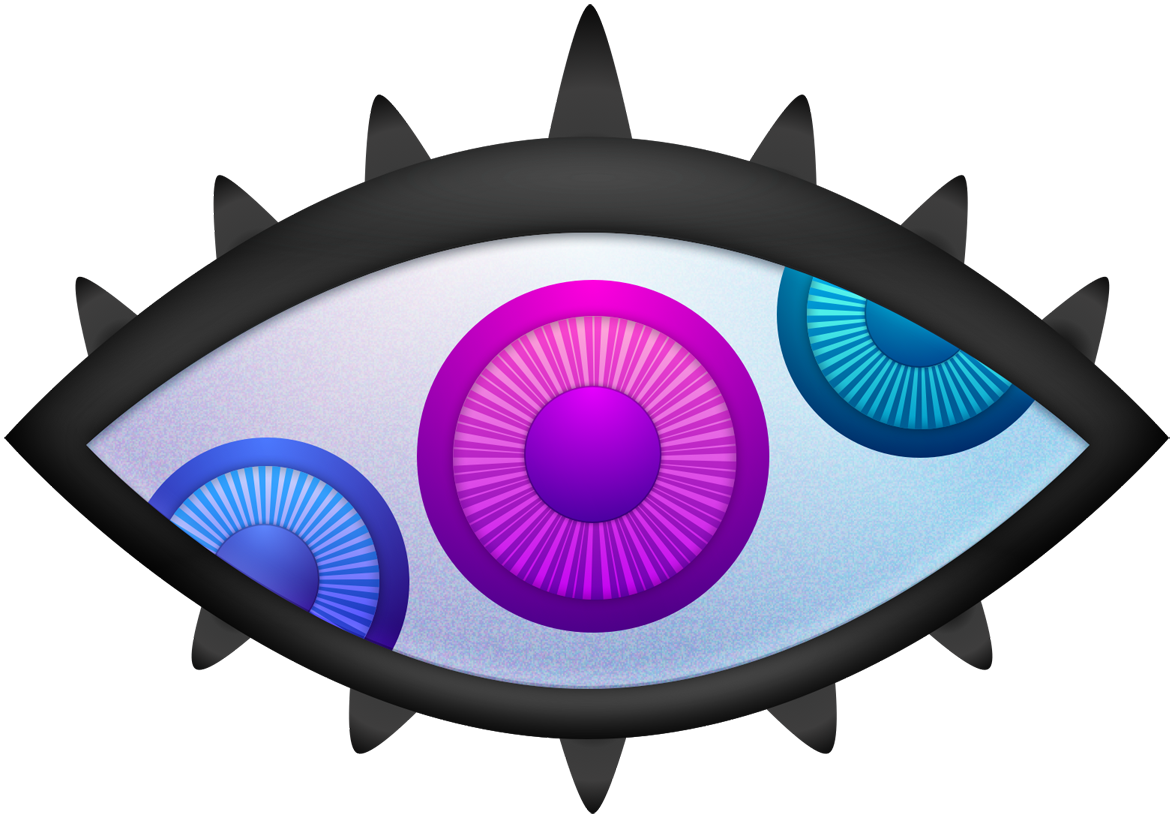 Credits
Porpentine Charity Heartscape
Writing, concept, & design

Neotenomie
Book layout
Probiotic River Therapy art/music/code
Eyeball design

Sloane
Cover art
Eyeball consultation

PSYCHO NYMPH EXILE was commissioned by Rhizome.